~~~~~~~~~~~~~~~~~~~~~~~~~~~~~~~~~~~~~~~~~~~~~~~~
Saint Stephen's Schenectady
Thanksgiving Issue
November 2009
~~~~~~~~~~~~~~~~~~~~~~~~~~~~~~~~~~~~~~~~~~~~~~~~
From the Rector
As you know, prayer is the center of our congregation, however some clarification is necessary to understand for whom we pray and when we pray for them.

There are at least three avenues to our prayer. The most obvious are the intercessions on Sunday morning. At that time we pray for those who are or have been members of our congregation: those who are ill or recovering from surgery; those who celebrate birthdays or wedding anniversaries; and those who have died. We get most of this information from our data bank, so it is very important that your anniversary dates are accurate. If we pray for you on the wrong date, please call the parish office so that we can correct this.

A second avenue is the prayer sheet on the table in the back of the church. While it is too long to include all those names in our Sunday morning prayers, Deacon Pat, any one else who comes, and I pray those prayer requests every weekday at Morning Prayer. So if you have someone for whom you want the church's prayers, keep writing their first name on that prayer list each week. If possible, it is also nice to let that person know that we are praying for him/her. It makes a big difference to many people.

Finally, there is a group in our congregation who has formed a 'prayer chain'. When you or someone you care for needs prayer, please call the parish office with the name of the person, and the reason for your request. From that point a large chain of people will be notified and that person will be included in their individual prayers. This is a powerful activity and I commend all those involved with this group. I especially want to thank Suzanne Taylor for keeping this prayer list up to date. If you wish to become part of this prayer chain, please call the parish office.

I have experienced the power of prayer in my own life and in the life of others. Please keep our congregation and our community in your prayers.

James+




A. From the Rector

MISSION, MINISTRY, STEWARDSHIP

and THE REAL WORLD

MISSION is the work of God. The words "whole" and "holy" share a common root -- and both have to do with being in synch with God, with one another and with all creation. This is what St. Paul said God's work was -- wooing us to want to be in synch... Paul called God's work (God's mission) a work of reconciliation... getting back in synch. God invites us to be partners with God in this work/mission.

MINISTRY is the work of men and women. Whatever work or service we undertake in God's name to heal broken relationships, to get God's creation in synch, is called ministry. The Greek root means "service."

Ministry happens, for example...

...when a child is helped to understand she is lovable...
...when a person is shown how her/his story connects with God's Story...
...when a person praises God...
...when a hungry person is fed...
...when a thirsty person is given a drink...
...when a powerless person is empowered...
...when a person's dignity is restored...
...when God's Word is proclaimed...
...when people meet to study God's word and to reflect on their lives...
...when a parish addresses a community problem...

STEWARDSHIP is a way of life. When mission (God's work) and ministry (our works) get more and more in synch, we "get a life" wherein not 10%, not 50%, but 100% of our time, talent, and resources at the service of God's mission. We begin to live consciously and intentionally in the really real world.

THE REAL WORLD is home. In the course of our life's journey, before we discover where home is, most of us live in and between two worlds. One is the real world in which God is making us whole. The other is a counterfeit ruled by our economy rather than God's. During life's journey, we wrestles with which world to choose as "our" real world.

What we have been conditioned to consider the real world, however, is a world of delusion. That is the world in which we have been conditioned to invest so much of our time, energy, talent, and resources.

The depth of our stewardship depends upon which world we choose to live in. If we choose the world of delusion, our stewardship will be limited to what is left over after our time, talent, energy and resources have been sacrificed to strange gods. If we choose the world where God wants to make us whole, then our whole selves -- 100% of our time, talent, energy and resources -- will be devoted to our partnership with God in mission and ministry.

The difference between being in one world or the other may be likened to the difference between "believing that" and "believing in." Picture someone pushing a wheelbarrow across a tightrope, high above. If you "believe that," you watch from below and perhaps bet $10 -- some small percentage -- that the person will make it across. If you "believe in," you put yourself in the wheelbarrow. Stewardship is the spiritual discipline which determines whether "I believe" means "I believe in" or "I believe that."
---

All Saint's Day: November 1st

All Saint's Day is one of the seven principal feasts of the church. This day is a celebration of Christ in His whole mystical body. We are reminded that the saints still support us by their witness and example and surround us with their love and prayers. All Saint's Day is the one day set aside each year when our faithful departed are remembered. If you would like to have a particular person remembered by name, it is not too late. Please call the parish office as soon as you receive this newsletter. We will remember them on Sunday, November 1st at both Eucharists.
---
The Woman Behind Thanksgiving Day
Mrs. Sarah Josepha Hale, for 40 years the editor of "Godey's Lady's Book," the mother of all magazines for women, was responsible for our observance of Thanksgiving Day.


In 1846 Mrs. Hale, a widow with five children, began her campaign to have Thanksgiving Day established as a national holiday. Some individual states listened to her and acted, but the Federal Government ignored her pleas for 17 years.

In 1863 Abraham Lincoln heeded Mrs. Hale, and the result was the first Thanksgiving proclamation by a president since George Washington.
(Mrs. Hale not only edited a magazine, not only raised children as a single parent, not only was responsible for Thanksgiving's being recognized as a national holiday, she also wrote the poem, "Mary Had a Little Lamb!")


A COLLECT FOR THANKSGIVING

Almighty and gracious Father, we give thanks for the fruits of the earth in their season and for the labors of those who harvest them.

Make us, we pray, faithful stewards of your great bounty, for the provision of our necessities and the relief of all who are in need, to the glory of your Name; through Jesus Christ our Lord, who lives and reigns with you and the Holy Spirit, one God, now and for ever.
AMEN.


Also, don't forget ...
The Annual

EPISCOPAL THANKSGIVING SERVICE

November 26th

Thursday Morning at 10 am !
here

at St. Stephen's Church
---


HOME COMMUNION
If you or someone you know is unable to attend church on either a long or short-term basis, please call the parish office if you would like to have communion brought to you.


---

Sunday Morning Adult Education
Faith & Reason

In this series of classes participants will watch videos in which Bill Moyers explores the complex region between faith and reason, engaging in thoughtful conversations with some of the world's noted writers and thinkers. The insights that emerge, about the creative process, the importance of myths and stories, and the human condition will afford a lively conversation and inquiry with those who attend.
"With the buzz around the book and then the film version of THE DA
VINCI CODE reaching a fever pitch and The PASSION OF THE CHRIST
ranked among the 10 highest-grossing movies ever, what is it about
religion that's got America hooked? It's an old debate between absolutes,
the contrasting viewpoints of belief and disbelief that stirs the passions.
From the popular to the public square-79% of self-identified evangelical
Christians cast ballots for President Bush in 2004-the tug of war between
reason and faith is the undercurrent of our society in what some see as
a fundamentalist era. On one end of the spectrum people say, "Only
religion counts." On the other end, "Only reason counts." How do we keep
the public space between reason and faith, where most of us spend our
lives, from becoming a no-man's land of constant warfare?"
Bill Moyers
The The month of November will include interviews with Colin McGinn, Mary Gordon, Margaret Atwood and Martin Amis.

November 1 - Colin McGinn is a British philosopher whose work focuses on philosophy of mind, ethics, and philosophical logic. He currently teaches at the University of Miami.
McGinn is perhaps best known as a philosopher for championing the New Mysterianism, a theory that human consciousness can never be explained because the mind is fundamentally incapable of comprehending itself fully. In his groundbreaking book on the subject, THE MYSTERIOUS FLAME: CONSCIOUS MINDS IN A MATERIAL WORLD (2000), McGinn argues that humans can still take solace in this inexplicable mystery because, by acknowledging our limitations, we are then free to explore other areas of human intelligence that are open to our understanding.

In addition to his academic publications, McGinn has written widely on philosophy and philosophers for a lay audience in such publications as the New York Review of Books, the London Review of Books, the New Republic, and the New York Times Book Review.

His best-known and perhaps most accessible book is his autobiography, THE MAKING OF A PHILOSPHER: MY JOURNEY THROUGH TWENTIETH-CENTURY PHILOSOPHY (2002). In it, he charts his intellectual evolution, from his boyhood in a poor mining family in northeast England to his studies at Oxford University and ultimately to his career in academia as a professional philosopher. Along the way, he offers portraits of some of the great philosophers of the 20th century, including Jean-Paul Sartre, Bertrand Russel and A.J. Ayer. McGinn is currently writing a book on Shakespeare that is due out in the fall of 2006.

November 8: Author Mary Gordon is widely regarded as one of the leading chroniclers of contemporary Catholic life in America. Her literary oeuvre - novels, short stories, essays, and personal memoirs - paints a rich picture of the complexities of faith, morals, politics, and religious and cultural heritage in the modern world.


Born in New York to a Catholic mother and a father who converted to Catholicism from Judaism, Gordon was raised in a strict religious environment and at one time considered becoming a nun. She attended Barnard College and in 1979 published her first novel, FINAL PAYMENTS. She followed that a year later with THE COMPANY OF WOMEN, both books exploring the challenges faced by young Catholic women as they make their way in the larger, secular world. Her other novels include MEN & ANGELS (1985), THE OTHER SIDE (1989), SPENDING (1998), and PEARL (2005), the story of an Irish-American mother forced to reexamine her faith and political ideals as her daughter slowly starves herself during a hunger strike in Ireland.

With the THE SHADOW MAN: A DAUGHTER'S SEARCH FOR HER FATHER (1996), Gordon turned her attention to her own family, examining the mysterious and complicated life of her father, a Jewish convert to Catholicism who died when she was 7, leaving behind a web of lies and half-truths about his past.

Gordon is also the author of three novellas, collected in THE REST OF LIFE, a book of short stories, TEMPORARY SHELTER (1987), two collections of essays, GOOD BOYS & DEAD GIRLS (1992) and SEEING THROUGH PLACES (2003), and a 2000 biography of Joan of Arc.

She has received the Lila Acheson Wallace Reader's Digest Award and a Guggenheim Fellowship, and is a three-time recipient of the O. Henry Award for best short story.

Gordon currently teaches literature and writing at Barnard College.

November 15 - Margaret Atwood is one of Canada's most successful and prolific contemporary writers. Noted for her stylistic precision, caustic humor, and feminist concerns, Atwood has published more than 40 books of fiction, nonfiction, criticism, and poetry over the past four decades.
With her first novel, THE EDIBLE WOMAN (1969), about a young woman in 1960s Canada sent into a tailspin by her impending marriage, Atwood introduced the themes of gender relations and women's social roles that would inform much of her work. Her most famous novel, THE HANDMAID'S TALE (1985), projected those topics into a dystopian future in which women are thoroughly subjugated by a totalitarian theocracy, and "handmaids" are forced to breed children for the state. The book won both the Los Angeles Times Prize for Fiction and the Arthur C. Clarke Award for science fiction.

Atwood's other novels include LIFE BEFORE MAN (1979); CAT'S EYE (1988); THE ROBBER BRIDE (1993); ALIAS GRACE; THE BLIND ASSASSIN (2000), awarded the Booker Prize in Britain; and ORYX & CRAKE (2003) - all were listed as finalists for the Governor General's Award, Canada's most prestigious literary honor. Her latest work, THE TENT, a collection of mini-fictions, was published in 2006.

In addition to her novels, essays, short stories and 16 volumes of poetry, Atwood has edited THE NEW OXFORD BOOK OF CANADIAN VERSE (1982), THE OXFORD BOOK OF CANADIAN SHORT STORIES IN ENGLISH (1988), and BEST AMERICAN SHORT STORIES 1989.

Atwood is a fellow of the Royal Society of Canada, an honorary member of the American Academy of Arts and Sciences, and a Chevalier dans l'Ordre des Arts et des Lettres in France. Among her many awards, she has received the U.S. National Arts Club Medal of Honor for Literature, the London Literature Award, and the Chicago Times Literary Prize.

November 22 - Martin Amis: During a career spanning more than three decades, Martin Amis has produced a slew of sharp-witted, highly stylized novels that have marked him as one of the most original and influential voices in contemporary British literature.

His debut work, THE RACHEL PAPERS (1973) - a comedic and salacious tale about a teenage cad's seduction and abandonment of a sensitive young girl - won the Somerset Maugham Award for best novel by an author under 35. Its vein of mordant humor and its linguistic acrobatics would become hallmarks of Amis' work, particularly his early novels, including DEAD BABIES (1975) and SUCCESS (1978).
In the mid-1980s, Amis began to explore social and political themes in greater depth. MONEY: A SUICIDE NOTE (1984), turned a cynical eye toward the materialism and unchecked excess of the Reagan-Thatcher era, depicting the debauched antics of a flailing movie producer with a frightening appetitie for drugs, booze, porn, and cash. His novel LONDON FIELDS (1989), a multilayered satire of love and death told against a backdrop of impending global catastrophe, and his short-story collection EINSTEIN'S MONSTERS (1987) highlighted the apocalyptic anxieties of life in the nuclear age.
Amis' preoccupation with the great issues of the 20th century resulted in two compelling and technically innovative historical works - TIME'S ARROW: OR THE NATURE OF THE OFFENSE (1991) and KOBA THE DREAD: LAUGHTER AND THE TWENTY MILLION (2002), treating Nazi and Stalinist crimes, respectively. More recently, he authored "The Last Days of Muhammad Atta," a fictionalized account of the final hours of one of the Sept. 11 hijackers. The piece appeared in THE NEW YORKER magazine in April 2006 and will be included in Amis' forthcoming book, HOUSE OF MEETINGS.
Amis' other works inlcude the novels OTHER PEOPLE (1981), THE INFORMATION (1995), NIGHT TRAIN (1997), and YELLOW DOG (2003); the short-story collection HEAVY WATER AND OTHER STORIES (1998); the essay collections THE MORONIC INFERNO AND OTHER VISITS TO AMERICA (1986), VISITING MRS. NABOKOV AND OTHER EXCURSIONS (1993), and THE WAR AGAINST CLICHÉ (2001); and his personal memoir, EXPERIENCE (2000).


All classes are held on Sunday mornings between 9 and 10am beginning on September 20th in the Parish Hall. The rector will be the discussion leader.
---
B. School Days
Church and Children
KIDS' CHAPEL: Here is what Kids' Chapel is all about, as it was printed in the October Messenger: Kids' Chapel begins at 10:15 and ends at the Offertory each Sunday. Kids' Chapel is for children in preschool through 4th grade (older kids are welcomed - they can be helpers!) We are holding Kids' Chapel in the Parish Hall. It begins with a short service (a prayer, the Gospel, a Homily, a song and the Peace). After this the children will divide into groups for a lesson and a simple craft. We need leaders for the lesson time (2 for each unit). Thank you to Dawn, Ryan, Melinda and Dave who have volunteered to serve during the first unit. We have created our Chapel and it's beautiful!!

Presently, we are into our second unit: the Saints. Thank you to Diane Reed and Pam Guthrie who are the adult leaders for this unit.

We need two volunteers for the 3rd unit: Advent and Christmas (11/22-12/13). Please consider helping out. Very little preparation is required. Just come and be with our children!

If you have questions, please ask. Thanks, Laura Davis

***********************

Christian Education

Intermediate and Youth Group !
Come and join us on Sunday mornings at 9:00am for learning and some fun. We are very blessed to have wonderful teachers leading each group.


Here are the specifics:
.
4th-6th graders meet in the tower from 9:00-10:00am each Sunday. Peter Nelson and Allison de Kanel are the leaders for this group. Presently, they are learning all about topics from the Catechism (pages 844-86 in the Book of Common Prayer). When Advent comes, they will be looking closely at the Eucharistic Prayers in order to refine one of their own.

7th-12th graders meet in the basement in one of the preschool rooms from 9:00-10:00am each Sunday. George Woodzell and Gloria Kavanah are the leaders for this group. They talk about matters that affect the students' lives at home, at school, and in their social worlds; George and Gloria look for guidance in the lessons they hear in church each week, as well as in outside materials that offer useful insights. Currently the group is discussing matters of faith, courage, and integrity, using the story of Jackie Robinson's very difficult, but ultimately successful, entrance into major league baseball.

Allison, Peter, George and Gloria are looking forward to seeing you!

Thanks.

Laura Davis
Home phone: 377-0626
Church phone: 346-6241
Email: rlcs@nycap.rr.com

---

People, Look East
A Pageant for the 4th Sunday in Advent
Well, we tried last year to have a pageant service from the congregation for the congregation. The people were ready, but the weather got in the way. I'll never forget our service the 2nd Sunday in Advent last year with coats on and the lights out, Bonnie Chambers bringing macaroni and cheese and Amy Soule bringing hot coffee for all.

Maybe we'll have better luck in weather this year. We have a plan. We have props. We have costumes. We just need people to make it complete. People, Look East Pageant Service is now scheduled for December 20th during the 10:15 service.

As part of our 3rd unit in kids' chapel, the children will be getting ready to be a part of the pageant. The intermediate group will be refining the Eucharistic Prayers they wrote last year. And the 7th-12th graders are completing the Prayers for the People they started last year.

Let's come together as we wait for the arrival of the baby Jesus.

*** Tentative pageant rehearsal dates: ***

Saturdays, December 12th and 19th from 3:00pm-5:00pm

Sundays, December 13th and 20th from 9:00-10:00 (Sunday school time)

While it would be great to attend all of the rehearsals, it's not required to do so. If you would like to participate in the pageant service this year, please let Laura Davis know by November 20th. Thank you very much.
Laura Davis
---

Youth Group News
Apple picking, service projects, corn mazes, lock ins and lots of fun. We are feeling good about the combined youth group (Union Presbyterian Church and St. Stephen's Church).

During our Sunday meetings, we have a simple dinner that is provided to the youth group by a volunteer. St. Stephen's is going to provide dinner for the meetings on November 8th, December 6th and December 13th. If you are able to volunteer your culinary services, please let me know.

Please see George's article about the work camp dinner!

If you have any questions or concerns, please talk to myself or George Woodzell.

Thanks,
Laura Davis
---
Youth Group Schedule
November
Friday, 10/30/09: 6 p.m. - 9.00 p.m. Hayride at VanEtten's. Come and meet us at UPC parking lot at 6pm. It is $10 per child. Bring snacks/deserts to share. All the basic food such as hot dogs, rolls, condiments, cider, soda, apples, coffee/tea, Dunkin' Munchkins, makings for s'mores will be provided. Bring your friends and let Laura know how many, so that transportation and food can be planned accordingly. From UPC parking lot, it takes about 45 minutes to VanEtten's.
Sunday, 11/1/09: No meeting

Sunday, 11/8/09: 5:00 - 7:00 p.m. Regular Meeting at Union Pres. Please consider volunteering to make dinner for the group.!

Sunday, 11/15/09, 1:00 - 3:00 p.m.: Regular meeting at Union Pres.

Saturday, 11/21/09: Lots going on!!
Work camp thank you dinner at St. Stephen's.
(6:00 pm See announcement in next section)

Thanksgiving Basket Preparation
(1:00pm - 3:00pm), details coming soon)

We realize if you are doing the preparations for the thank you dinner, attending the Thanksgiving service project is not an option. The middle school group may be interested in the service project...then attending the dinner afterward!

Sunday 11/29/09: No Meeting
Please see the bulletin board in the hallway that goes into the parish hall for updates


.
C. More News

Jump Back to B. School Days
Jump Ahead to D. Activities & Dates
~~~~~~~~~~~~~~~~~~~~~~~~~~~~~~~~~~~~~~~~~~~~~~~~
MANY THANKS FROM BETHESDA HOUSE

Patrisha Clay was one of my girls. I had known her for many years, and
was very fond of her. When she died last month, her friends at Bethesda House planned a memorial service and reception in her honor. So I asked the members of St. Stephen's for help in providing refreshments. Your response was beautiful! We had so many cookies and savories that the table couldn't hold them all at once; we kept putting out more, and the guests kept coming back for more. They were amazed that all that food came from one church! I was not surprised, though. I knew how generous the people of St. Stephen's can be when there is a need.
I bring you the thanks and blessings of the many guests who enjoyed what you provided, and who asked me to convey their thanks to you. And I thank you too, for all the ways that you reach out to the last, the lost and the least in our community.

Deacon Pat
---


PARISH CLEAN UP DAY
Join your fellow parishioners on SATURDAY, NOVEMBER 7 from 9:00am till NOON for fun, fellowship, and food. We'll be rolling up our collective sleeves to make sure the entire church and parish hall sparkle for Fall and Winter.

The details -
* WHEN - Saturday, November 7 - 9:00am till Noon
* WHERE - St. Stephen's Parish Hall & Church
* WHY - to make our church home sparkle for Fall
* WHAT - bring your own cleaning supplies & equipment (rags, dusters,
mops, brooms, buckets, gloves and your favorite version of Mr. Clean
or Lestoil); NOTE: the church also has a limited supply of tools and
cleaning supplies.

Families welcome. If you need child care for the younger ones who aren't into cleaning, please let us know and we'll try to make arrangements. Older ones are some of our best helpers!

You bring a bag lunch. We'll supply drinks and dessert.

Questions: Barbara Wisnom (bwisnom@nycap.rr.com) or Rocky Bonsal (rocky@nycap.rr.com)

See you on November 7th!
---

.
VESTRY MEETING UPDATE -October 12, 2009
Financial Reports
Denise Crates presented the financial reports for October, 2009.

Overall, income and expenses continue to be in line with budgeted projections. However, specific items, such as utilities and office expenses have exceeded what was budgeted. Expenses continue to be closely monitored so that we do not go into deficit mode between now and year end.

Members of the congregation are encouraged to direct any questions regarding our financial situation to either of the Wardens or any Vestry member.
Rector's Vestry Report for September (submitted after meeting)
1. Spiritual Leadership
Meeting/Counseling (in office or on phone) with Parishioners -
8 meetings for 13 hours
Morning Prayer - 10 hours
Eucharist - 14.5 hours
Sermon Preparation - 60 hours
Hospital/Nursing /Home visits - 6 for 13.5 hours
2. Christian Education/Study
Educational Planning for the week - 8 hours
Reading/ Study/ Writing - 30 hours

3. Administrative
Staff meetings - 10 for 14 hours
Correspondence/ Email - 20 hours
Board mtgs. - 4 for 6 hours
Calls on all new members - 0

COMMITTEE and TASK FORCE REPORTS
FINANCE
We continue to await the results of the audit. Fr. James has asked that the completed report be emailed to the Vestry when it is in final form.

A meeting of the Finance Committee was held September 14th. Among the items discussed was the proposed budget for 2010. This was presented to the Vestry for discussion. Specific concerns were raised with regard to the line items that exceeded budget in 2009. The proposed budget reflects a 5% increase in expenses.

The proposed 2010 budget will be sent to the congregation along with pledge cards. Pledge cards will be due back by November 8th.

Fr. James will contact Bill Frank as Chair of the Finance Committee and they will work on drafting a letter to be sent to the congregation about pledges for the annual Every Member Canvass. The letters will go out within the next few weeks.

ENDOWMENT
Jack Feyrer, as acting Chair of the Endowment Committee, presented a report to the Vestry. There are currently 3 Committee members: Jack Feyrer, Sondra Grady & Mike DeBritz. There is no Treasurer at this time.

The Committee is actively seeking new members, as well as a Treasurer. For the present time, Denise Crates, the Church Treasurer, will take over this function for the Endowment Committee. If interested in becoming a member, contact Jack Feyrer directly.

Jack reported that our investments have made some recovery as the financial markets overall have improved.

The Committee is seeking to clarify its relationship with the Vestry and with our current bylaws.

The Vestry officially thanked Dawn Tonneau for her excellent and dedicated service as Treasurer. A note from Fr. James will be sent to Dawn to express our gratitude.


BUILDINGS and GROUNDS
Reid House
Renovation work is in full swing. Volunteers typically meet on Saturday mornings and Tuesday afternoons. There is a sign up sheet in the Parish Hall if you are interested in volunteering. Alternatively, contact Austin Spang directly.

Building Project
The Building Committee meets twice weekly with the architects. They will meet with the Vestry sometime in December, and this will likely be a special meeting, as opposed to a regularly scheduled Vestry meeting.

The Vestry commits to keeping the congregation informed as both of these projects progress.

Adopt A Spot
Having people volunteer consistently for this initiative is an on-going challenge. Sign up sheets are in the Parish Hall, and articles will appear in upcoming issues of the Messenger, encouraging people to "adopt-a-spot" to clean.

The Vestry agreed that the services of a temporary cleaning person will secured to cover the period between now and the Annual meeting, when the new budget is approved. Austin Spang agreed to look into how to pay for this.

Front Steps
Fr. James reported that he is still awaiting bids for repair. Austin Spang asked that the Building Committee be consulted prior to any repairs being done.

NOMINATIONS
Barbara Wisnom reported that the Nominations Committee will meet October 26. The Committee will present a slate to the Vestry at its November meeting. Anyone interested in learning more about being a Vestry person is encouraged to speak to any current Vestry member.

PERSONNEL
The Personnel Committee will meet October 20 and report back to the Vestry in November.

STRATEGIC PLANNING TASK FORCE
Following the Vestry Cottage Meeting on 10/3, the Vestry has decided to put a hold on holding additional Cottage Meetings.


OLD BUSINESS
Capital Campaign
Fr. James is speaking to various individuals regarding their interest in serving on and/or chairing a Capital Campaign Committee.

NURSERY
The Vestry is evaluating the option of operating the Nursery. There are a many questions that need to be addressed before a decision can be reached. These include but are not limited to financing, administrative/operational support, insurance, and cleaning and maintenance. A Task Force consisting of Fr. James, Melinda Renken and Austin Spang will meet with the current operators and others to seek answers to these questions. A report will be presented at the November meeting.

PARISH COUNCIL UPDATES
Doreen May will be joining as the Pastoral Care chair. Erin Cohen will join as the Service chair, and Susan Feyrer will be joining in an "at-large" capacity

~~~~~~~~~~~~~~~~~
That's it for the September meeting. "See" you next month. the next Vestry Meeting is MONDAY, NOVEMBER 9th. Contact Barbara Wisnom for questions, feedback or suggestions at 371-6187 or bwisnom@nycap.rr.com

---
Why Those Readings?
By: Dennis Wisnom
Have you ever wondered where the readings come from that we use on Sunday? First and foremost they come from Holy Scripture. Like the four seasons, the readings come from a prescriptive plan known as the Lectionary. The Lectionary includes all the readings and the psalms we hear on Sundays. The Lectionary is based on a 3 year cycle, namely Years A, B, and C. Currently, we are Year B. Every year on the First Sunday of Advent, we come to a new liturgical year, so on November 29, we will begin Year C. At St. Stephen's we use something called the Revised Common Lectionary. The Revised Common Lectionary has been used in the Episcopal Church on a trial basis since 1997 and became in 2007 the official lectionary of The Episcopal Church. All parishes in The Episcopal Church must be using it by the First Sunday of Advent 2010. Many Episcopal parishes, including ours, have been using it on a trial basis with permission of the bishop of their diocese.
A little history about the Revised Common Lectionary is in order. The Common Lectionary, first published in 1983 was an ecumenical endeavor of American and Canadian denominations. Like the current prayer book lectionary that is found on pages 889-921, the Revised Common Lectionary uses all four accounts of the Gospel writers, however it has a very interesting component-it seeks to incorporate the full narrative of an Old Testament story. In other words, whereas the prayer book lectionary gives you only abridged versions of many Old Testament narratives, the RCL seeks to give you the whole picture, from beginning to end. For example, we heard recently various portions of Job. If we used the lectionary from the Prayer Book, we wouldn't have had the opportunity to hear about Job. Put simply, the Revised Common Lectionary seeks to incorporate whole sections of books of the Old Testament rather than just little parts. For example, we usually only hear any portion of the Book of Job on Ash Wednesday as it is always chosen as the Old Testament Lesson. The Revised Common Lectionary seeks to present stories as a whole, rather than in part. Another example is found in Paul's letter to the Ephesians. Usually the Prayer Book lectionary on Ascension Day always includes Ephesians 1:15-23. In the Revised Common Lectionary for Ascension Day, Ephesians is included but the appointed lection is Ephesians 1:1-23 so as to present an entire section, not just a passage.

According to the Standing Commission on Liturgy and Music of The Episcopal Church, the Revised Common Lectionary "preserves around 90% of the Gospel readings in the Lectionary of The Book of Common Prayer, 1979". So if anything, there is little difference between the Prayer Book Lectionary and the Revised Common Lectionary.

Lastly, beginning on the First Sunday of Advent this year, St. Stephen's will experiment with lectionary inserts that are already come pre-printed and color-coded. The readings will be the same as if they were printed on our own stationary, however, this move will be less time consuming on the volunteers in the office who assemble the bulletins each week. Please let us know if you like this change or if you do not. We will be experimenting with this from Advent through Eastertide. Well, I hope that this article has helped with anyone's questions or concerns regarding the lectionary we use

Dennis Wisnom

---
Episcopal Relief & Development
Episcopal Relief & Development is continuing to respond through its program partners to recent disasters in the Philippines, Samoa and Indonesia.


Philippines: Episcopal Relief & Development continues to support the Iglesia Filipina Independiente (IFI), which has created a Task Force on Emergency Relief (IFI-TFER) to implement disaster response efforts. Relief missions have been conducted in Pililla, Rizal, and in Candating, which had been largely unreached by relief organizations. In Pililla, approximately 350 bags of relief goods and 240 bags of used clothing and toiletries were received by hard-hit families. In Candating, 500 low-income families from the villages of Centro, Durutan and Paitan received bags of emergency goods. Another mission is planned for this week, with the goal of reaching an additional 500 families. The IFI-TFER has issued an appeal for support for its ongoing outreach.
Episcopal Relief & Development's main program partner, the Episcopal Church of the Philippines, has been able to continue relief efforts with local support, but we are currently working with them to develop long-term recovery programs, both for families whose livelihoods were affected by the flooding in Manila slum areas and for families who lost housing in the northern mountains during severe landslides caused by the storms.
Indonesia/West Sumatra earthquake: We are supporting relief efforts through ACT (Action by Churches Together) International. ACT International members have provided emergency food supplies, water and medical care in the hard-hit city of Padang, as well as food and tarpaulins for people whose houses were badly damaged in the remote village of Pasir Lawas. Mobile medical teams have also reached people in remote areas of Pariaman district, where hospitals have been unable to send ambulances due to a severe fuel shortage and skyrocketing costs.
Samoa: Episcopal Relief & Development has been in contact with Uniting World, via the Anglican Board of Mission, and the Diocese of Polynesia and is awaiting further information on a possible response.
To support Episcopal Relief & Development's disaster relief efforts, please donate online to the Disaster Response Fund at https://www.er-d.org/donate-select.php, or call 1-800-334-7626, ext. 5129. Gifts can be mailed to Episcopal Relief & Development, PO Box 7058, Merrifield, VA 22116-7058.


D. More Activities and Dates
Our calendar is on line. Click here:
Link to the Saint Stephen's Calendar
Jump ahead to Anniversaries and Birthdays
~~~~~~~~~~~~~~~~~~~~~~~~~~~~~~~~~~~~~~~~~~
WORKCAMP THANK_YOU DINNER
Saturday, November 21 - 6 PM

"It will undoubtedly be a unique opportunity to experience an evening of epicurean pleasures in the sheer, unadulterated luxury . . ."
That's the way someone describes a dinner at the palace at Versailles, but it could just as easily be describing the dinner St. Stephen's youth group will prepare and serve to thank everyone who helped make possible our workcamp trip to Peterstown, West Virginia this past July.
Come join us for a delicious meal, hear stories of daring-do by the campers, and help celebrate an important ministry of our church.

---
SICM News
Coming in early November - another fabulous evening of good food and a silent auction!
Yes there will be another Harvest For the Pantry event.  We'll gather Sunday  November 8, from 4 on at Bellevue Reformed Church, 2020 Broadway for a chicken dinner with additions from various area restaurants.  Before or after you enjoy a delicious meal you can browse the silent auction items offered and place your bids.  Details about the auction items will be coming soon.
Tickets are now available at $25 from either Eunice or Marti.
---
Have a safe and happy Halloween!
Help your child pick out or make a costume that will be safe. Make the eye holes large enough for good peripheral vision.

If you set jack-o-lanterns on your porch with candles in them, make sure that they are far enough out of the way so that kids costumes won't accidentally be set on fire.

Make sure that if your child is carrying a prop, such as a scythe, butcher knife or a pitchfork, that the tips are smooth and flexible enough to not cause injury if fallen on.

Kids always want to help with the pumpkin carving. Small children shouldn't be allowed to use a sharp knife to cut the top or the face. There are many kits available that come with tiny saws that work better then knives and are safer, although you can be cut by them as well. It's best to let the kids clean out the pumpkin and draw a face on it, which you can carve for them.
Treating your kids to a spooky Halloween dinner will make them less likely to eat the candy they collect before you have a chance to check it for them.

Teaching your kids basic everyday safety such as not getting into cars or talking to strangers, watching both ways before crossing streets and crossing when the lights tell you to, will help make them safer when they are out Trick or Treating.
---
Thanksgiving

The first Thanksgiving celebration in America is basically the story of the Pilgrims and their thankful community feast at Plymouth, Massachusetts.
The Pilgrims set sail from Plymouth England on a crowded ship called the Mayflower on September 6, 1620. After over 66 days of travel across the Atlantic Ocean they landed on the rocky shores of Massachusetts. The Pilgrims first winter in the new land was very hard. They lived in dirt-covered homes, there was a shortage of food, and almost half of them died.
In the Spring the Pilgrims tried to plant the wheat that they brought with them, but it would not grow in the rocky soil. They did not know how to survive in this New Land - They needed help!
The Pilgrims were dedicated Christians. They believed in praying to God, especially in times of desperate need. I am sure that it was God who sent the two friendly, English speaking Wampanoag (Wam pa NO ag) Indians named "Squanto" (SKWAN toe), and Samoset. They were hunting along the beach of Plymouth when they discovered the new settlers. They became friends, and Squanto and Samoset stayed with the Pilgrims for a few months teaching them how to survive in the new land. They taught them how to hunt, how to cultivate corn and other new vegetables, how to sap maple trees, dig and cook clams, and many other skills.
By the fall of 1621 the Pilgrims were doing much better. They were in better health, the corn had grown well, and there was enough food to last through the winter. It was their religious custom to celebrate a Feast of the Ingathering of the Harvest in November. So they decided to celebrate a Thanksgiving Feast to Thank God for their good fortune.
The Pilgrim leader, Captain Miles Standish invited Squanto, Samoset, Massasit (the Wampanoag leader), and their families to join them for the Thanksgiving Feast. The Pilgrims were very surprised when these three Indians brought over 90 relatives. They had not prepared enough food for that many people! Massasoit gave orders for his men to get more food. They came back with 5 deer, fish, duck, beans, squash, berries and maybe even Turkey. There was SO MUCH food that Governor Bradford declared a three day feast.
The third year was really bad. Corn crops were damaged. Governor William Bradford ordered a day of fasting and prayer, and God soon sent rain. After the bountyful harvest crops were gathered in November 1623, Governor William Bradford proclaimed a Thanksgiving Celebration.
"All ye Pilgrims with your wives and little ones, do gather at the meeting House, on the hill... there to listen to the pastor, and render Thanksgiving to the Almighty God for all His blessings."
It is because of this official Proclamation that some claim this was the first Thanksgiving. Other colonies began to celebrate a day of Thanksgiving, but it took years before it became a National Holiday.
In 1789 George Washington proclaimed a National Thanksgiving Day on the last


Thursday in November, in honor of the new United States Constitution. Thomas Jefferson later discontinued it.
During the Civil War, Sarah Josepha Hale, (she wrote the famous song Mary Had a Little Lamb), convinced Abe Lincoln to proclaim the last Thursday of November 1863 as a day of prayerful Thanksgiving. Today Thanksgiving is celebrated on the 4th Thursday of November, it was officially changed in 1941.
---
Saint Stephen's Episcopal Church
November 2009

Sun

Mon

Tue

Wed

Th

Fri

Sat

1

All Saints Day

8:00 Eucharist
9:00 Education Hour
10:15 Eucharist
Nursery Care

2
9:00 Morning Prayer

3
9:00 Morning Prayer

4
9:00 Morning Prayer

7:30 Kerygma Bible study class

5
9:00 Morning Prayer
10:00 Holy Communion
10:45 Bible Study
7:30 Choir Rehearsal

6

9:00 Morning Prayer

7

9:00 Morning Prayer
9:00 - Noon
Parish Clean Up

8

8:00 Eucharist
9:00 Education Hour
10:15 Eucharist
Nursery Care

4:00 SICM Auction
Bellevue Ref Church

5:00 youth Grp Meet at Union Pres.

9

9:00 Morning Prayer

7:30 Parish Council

10

9:00 Morning Prayer

6:00 Youth Group

11

9:00 Morning Prayer
7:00 SICM Assembly
7:30 Kerygma Bible study class

12

9:00 Morning Prayer
10:00 Eucharist
& Healing
10:45 Bible Study
7:30 Choir Rehearsal

13

9:00 Morning Prayer

14

9:00 Morning Prayer

15

8:00 Eucharist
9:00 Education Hour
10:15 Eucharist
Nursery Care
Noon: Inquirer's Class
1:00 Youth Group at Union Pres.

16

9:00 Morning Prayer
7:30 Vestry

17

9:00 Morning Prayer

18

9:00 Morning Prayer

7:30 Kerygma Bible study class

19

9:00 Morning Prayer
10:00 Eucharist
& Healing
10:45 Bible Study
7:30 Parish Council
7:30 Choir Rehearsal

20

9:00 Morning Prayer

21

9:00 Morning Prayer

1:00 Youth Grp
Basket Preparation

6:00 Work Camp
Dinner

22

8:00 Eucharist

9:00 Education Hour
10:15 Eucharist
Nursery Care
Noon: Inquirer's Class

23

9:00 Morning Prayer

24

9:00 Morning Prayer

25

92:00 Morning Prayer

7:30 Kerygma Bible study class

26
9:00 Morning Prayer
10:00 THANKSGIVING SERVICE

10:00 Eucharist & Healing
10:45 Bible Study

7:30 Choir Rehearsal

27

9:00 Morning Prayer

28

9:00 Morning Prayer


29

8:00 Eucharist
9:00 Education Hour
10:15 Eucharist
Nursery Care
Noon: Inquirer's Class

30

9:00 Morning Prayer
---

Wedding Anniversaries and Birthdays
Birthdays: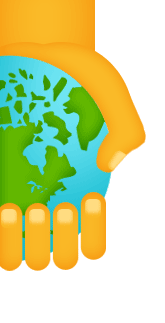 Nicholas Stewart 11/4
Zachary Price 11/6
Eric Kilbourn 11/8
Wayne Reedy 11/9
Rebecca Dominguez 11/12
Olivia Jaquith 11/13
Meghan Bauer 11/14
William Olsen 11/14
James Pierce 11/18
Jesse Dipley 11/19
Deborah O'Connor 11/19
Isabella Dewhurst 11/25
Liz Stevens 11/30
Carole Merrill-Mazurek 11/30
Travis Reedy 11/30

Anniversaries:
Gregg & Liz Varno 11/3
Bill & Hoagy Walker 11/5
George & Bonnie Chambers 11/13
Jim & Cheryl Syta 11/23
Al & Kabby Lowe 11/24
Ralph & Doreen May 11/25
Eugene & Mary Whitney 11/28
Scott & Noreen Jurgensen 11/28
St. Stephen's Episcopal Church
1935 The Plaza
Schenectady, New York 12309
Church Staff
The Rev. Dr. James R. McDonald, Rector
The Rev. Patricia L. Jones, Deacon
Dr. Timothy Olsen, Director of Music

The Vestry
Sr Warden, Rocky Bonsal
Jr Warden, Barbara Wisnom

Class of 2009:
Melinda Renkin
Tracy Ormsbee
Glenn Kaler

Class of 2010:
Sid Woodcock
Susan Feyrer
Peter Nelson

Class of 2011:
Austin Spang
Tracy Schierinbeck
Carole Merrill-Mazurek

Serving without Vote:
Clerk: Elizabeth Levine
Treasurer: Denise Crates
Chancellor: Rosemarie Jaquith

The Church Office
Our office is located at 1229 Baker Avenue.
The telephone number is (518) 346-6241
The office fax number is (518) 346-6242
If we are unable to answer your call, please leave a message.
We will call you back as soon as possible.

Our email is: office@saintstephenschenectady.org
The Rector's email is: jbrooksm@nycap.rr.com.
Our website is www.saintstephenschenectady.org

The Messenger is published September - June.
Please submit articles to Larry Levine, at messenger@saintstephenschenectady.org